Who is behind LiveFresh?
100% passion for nutrition.
Our dynamic team of nutrition experts, engineers and fitness enthusiasts are proud to offer you science-based products that help you take control of your body and mindset. We support you in maintaining a balanced diet, encouraging healthy habits and keeping your motivation high.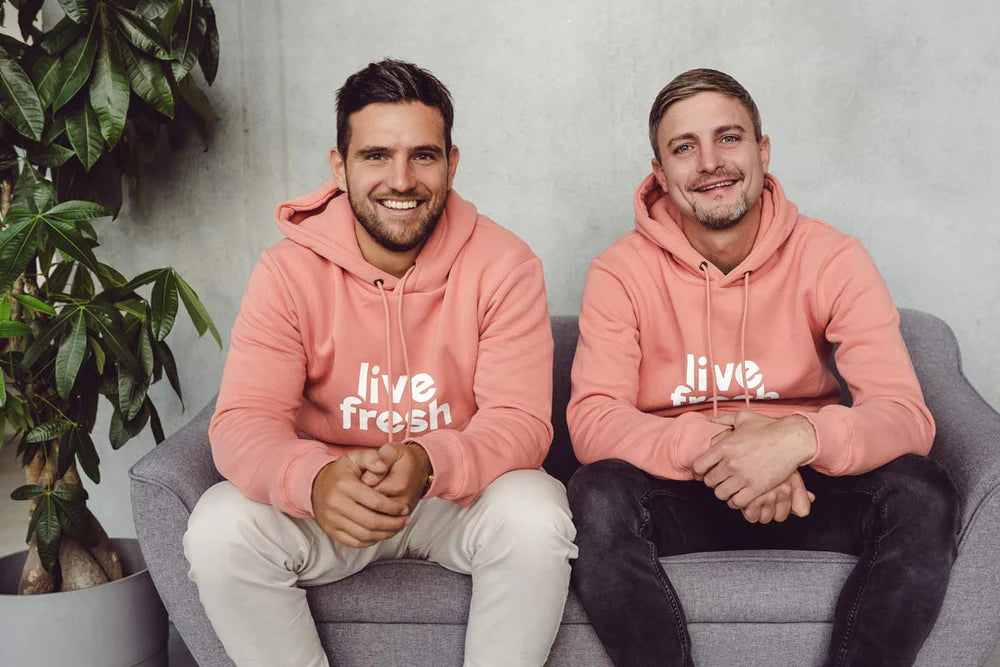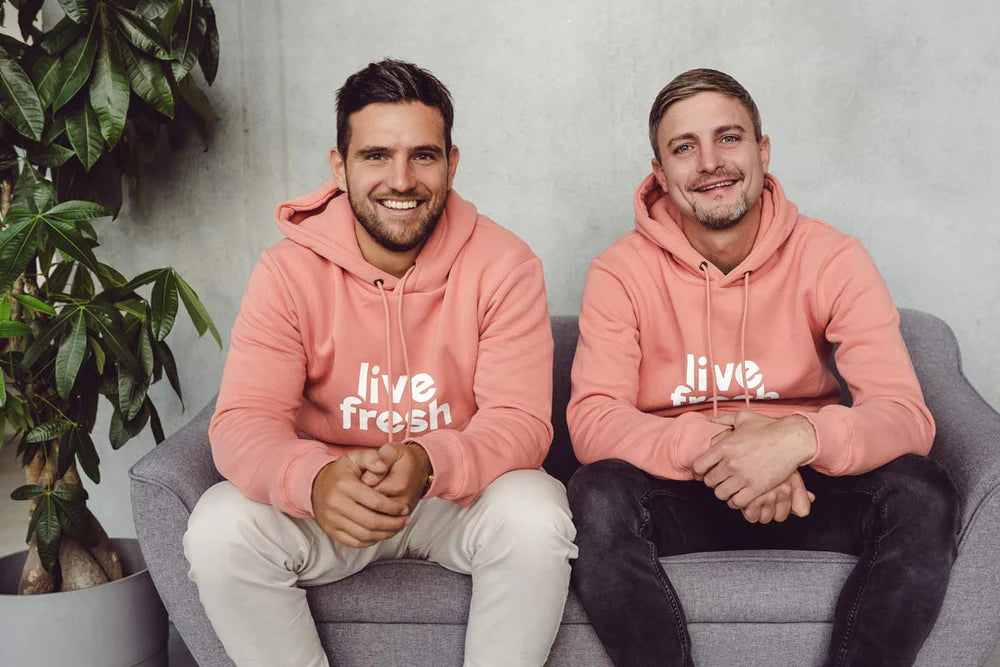 100% quality from DE.
As founders & passionate advocates of healthy food, we, Simon and Benedikt, are the creative heart and guardians of the quality of our brand. In our own production facility, we take personal responsibility for every step - from the careful selection of natural ingredients to the final quality check of each product.