The cure to your healthier & more conscious self.
Start now with the classic juice cleanse into a more conscious lifestyle and feel better in the long run.
6 reasons why you should start now with a juice cleanse start now:
✔ Break Bad Eating Habits
✔ Resette your body
✔ Get to know your hunger & satiety sensations
✔ Challenge yourself
✔ Relieve your body and intestines
✔ Take the chance to change your diet in the long term
Shelf life: All juices can be stored for at least 4 weeks after arrival. So you can choose your start date freely!
Start within 3, 5 or 7 days:
This is your daily schedule during the juice cleanse looks like.
This is what awaits you.
8:00 am: Happy Lemon* & Vitamin D
For your start into the day you lay the perfect foundation for your metabolism with a light organic lemon orange water. In addition, you will receive a vitamin D shot, which covers 100% of your daily vitamin D requirement.
The combination is the optimal way for you to find your way through the day with energy and motivation.
*Organic Happy Lemon according to DE-ÖKO-006
10:00A.M.: Energy supplier & vitamin C
As 2nd breakfast our Hey Wach with freshly squeezed orange juice & guarana makes you fit for the day in a natural way. The juice contains a high amount of vitamin C as well as natural caffeine from the guarana fruit.
12:00 Refreshment at noon.
Summer feelings ashealthy refreshment at noon.
Supply your body at the same time with the trace elements zinc, copper and manganese for your well-being in the summer.
Turmeric Shot as a healthy dessert. Our Ginger Shot Turmeric Power helps you to get over the midday slump.
14:00 h: Red booster for the afternoon
The Red Rocket gives you energy for the afternoon!
Beet helps you through the day as a local superfood and gives you extra energy. The light, natural sweetness in the juice gives you an extra kick.
4:00 p.m.: Green feelings in an after-work mood
Awaken the green feelings in you.
No chance for an afternoon slump: our gentle green juice Green Feelings helps you get going with fruit-based kale and spinach.
18:00 Your fresh evening drink
Something special for the evening: our exotic multi-juice Goldrausch provides you with biotin.
As an additive, our Shot Rote Kraft supports you and supplies your body with magnesium.
20:00 Your healthy nightcap drink
Keep Calm for your nightly regeneration.
A gentle tropical juice to prepare you and your body for the next day. Alternatively or additionally we recommend
a vegetable or chicken broth to keep your electrolyte balance.
Note: You don't have to go without.
Especially if you have a stressful job or want to continue exercising, we recommend a vegetable broth or snack (banana, nuts, avocado) to keep your energy level high.
Designed for your body.
Through our nutritionist Dr. Ulrike Fischer, the composition of the cure is perfectly adapted to the reset of your body.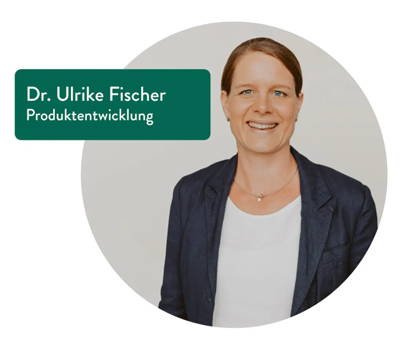 Low in calories but high in nutrients.
713 Kcal per day.
During the cure you eat with a significant calorie deficit, so it can be perfectly integrated into your diet. But this is only the starting point of your long-term diet!
Your companion.
30-page guide to the cure.
In it you will find answers to all your questions. The booklet accompanies you during your journey to your new beginning. More than 10 delicious recipe ideas will prepare you for your juice cleanse and offer you a healthy finish afterwards.
We are proud!
30,000 satisfied participants.
There is no large corporation behind LiveFresh. We are a juice manufacturer from Lake Constance and cold press all our juices. Since we hold the entire production process in our hands, we can achieve lower prices & better quality than comparable manufacturers.

Startup with 100% added value.
Who stands for the quality at LiveFresh?
When we started in the garage in 2016, one thing was always clear to us: to produce the best product. To this day, as a young team, we have everything in our own hands from the raw materials to the production of our juices and thus offer you an incomparable quality.
- Simon & Benedikt
Founder
Bottles made from 100% rPET & deposit
Our new rPET bottles already have a long life behind them and are made from recycled PET bottles. You can easily return the bottles to any deposit machine and get your deposit back. Another step for a better environment! :-)
100% sustainable packaging.
You will receive from us a refrigerated package made of 100% recycled cardboard! Even the insulation! So you can dispose of the entire packaging in your paper waste, which can then be recycled again.
Our expert Tara is always there for you.
Should you have further questions or need more information: You can contact her on weekdays between 8:30-17:00 by phone or simply write via WhatsApp.
You can reach her at +49 7467 742 3100
Write Whatsapp
Questions about the juice cleanse
Start now & live more consciously in the long term.
This is how the juice cleanse with the fruit and vegetable juices from LiveFresh
The variety of different juices guarantees that there is something for everyone. In total, every 7 juices and 3 shots every day are available, which are served in a interval of two hours to be drunk. The ingredients are ideally matched to the reset of the body, so that a sufficient supply of vitamins and nutrients is guaranteed. No matter whether you choose a 3-day, 5-day or 7-day diet. juice cleanse you decide - during this period of fasting you drink only the LiveFresh juices from fruits and vegetablesand consciously avoids solid food.
Preparation & follow-up as a decisive success factor
Both a correct preparation as well as the follow-up are important in order to juice cleanse to master successfully and to body slowly to get used to the change in diet.. Already a few days before the juice fasting you should therefore avoid fatty and hearty foods, rich food, sugar and alcohol.
During the cure you should then shift down a gear and abstain from intense Sport units do without. Moderate effort through light exercise in the fresh air can have a positive side effect on your health. juice cleanse and support the reset.
After the cure, it is crucial not to immediately fall back into old eating habits. Your metabolism should be slowly introduced to a solid diet step by step. For the correct follow-up you will find in our blog or on our Instagram page delicious Recipes for a balanced diet. 
More tips for juice cleanse preparation can be found here: >> 10 tips on how to prepare a juice cleanse survive << 
Time of awareness & mindfulness: benefits of juice fasting
One of the many Advantages: The juice cleanse can be easily integrated into your everyday life and even saves time. The days during a juice cleanse are considered time of transition, awareness and mindfulness. Reflect on your current lifestyle and become aware of your eating habits. In this intensive time you can deal with yourself and your body and get to know your digestion and your sense of hunger and satiety anew. Lay the foundation for a sustainable conscious and fresh lifestyle!